Google is Tracking Your Location – Even When You Tell It Not To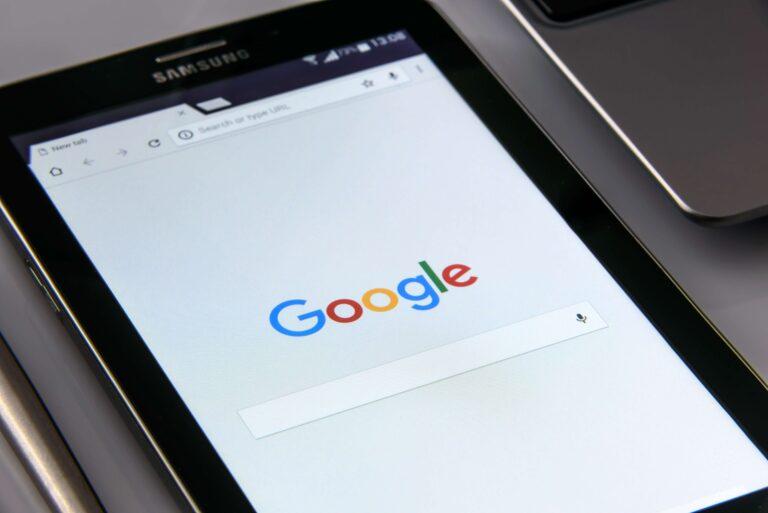 Alexa, turn off location tracking…
Google have come under fire in recent weeks. Services on Android and Apple devices store location data and track users. This is even after they have explicitly opted out and turned off the setting that permits Google to do so. An investigation by the Associated Press recently found that user data was continuously tracked and recorded by a number of Google services, such as Search and Maps, even though it was stated that turning off 'Location History' in settings would ensure that "the places you go are no longer stored".
In most cases, users are aware that their location or other usage data may be collected to improve Google's services. However, when this data is collected without their knowledge or consent, users will not be so understanding. These findings are especially interesting at a time when data privacy has become a major topic of debate. Regulations such as GDPR have seen a number of high profile investigations into companies like Facebook and Uber.
Google location tracking
This issue was first brought to light by graduate researcher at UC Berkeley, K. Shankari, who one day noticed a notification on her Android phone asking her to rate her experience in the Kohl's store that she had just visited. What piqued her interest however, was the fact that she had the 'Location History' setting of her phone turned off. Yet, Google were still aware of her current location. After receiving this tip, with the help of researchers from Princeton University, the Associated Press (AP) carried out an investigation. They confirmed that even with the Location History setting turned off, some Google apps continue to automatically store time-stamped location data.
When Maps is opened, a record of current location is taken. The automatic daily weather updates on Android devices determine the location of the user. Many simple Google Searches measure the precise latitude and longitude of the user. This information is then saved to their Google account. It is believed that this issue affects over two billion Android users and hundreds of millions of iOS users worldwide.
'Web and App Activity'
These findings directly contradict what Google have always told users about the Location History setting. They stated that toggling it to the off position would no longer store locations in the device or Google account. The AP did find however that disabling another setting, the 'Web and App Activity' setting that stores information from Google apps and websites, will prevent Google from saving location markers from the user's activity. Without turning this setting off, location markers will continuously be collected. Furthermore, they cannot be deleted without finding, selecting and erasing each individual record manually. This is a complicated and time-consuming process that few users are likely to carry out.
Online advertising
It is thought that Google's insistence on tracking users' location stems from the drive to boost advertising revenue, which rose 20% in the last year alone to $95.4 billion. Since 2014, Google has given advertisers the ability to track the effectiveness of online ads at driving foot traffic, a feature that relies heavily on tracking user location history, as seen with K. Shankari's experience at Kohl's. It is also well known that Google use location tracking to learn more about their users' actions and interests. They do this in order to narrowly target ads, a feature which enables them to charge a higher premium.
Updated policies
Following the publication of the AP's report and the extensive criticism that Google have faced, the tech giant revised their Help Page to clarify that it does in fact track location data regardless of whether the Location History setting is enabled, in order to 'improve the Google experience'. Where previously the page stated that the places visited would no longer be stored, it now reads that the "Location History setting does not affect other location services on [a] device" and that "some location data may be saved as part of [the user's] activity on services like Search and Maps".
While updating the language of their policies to better inform users to give their consent is "a good step forward", Shankari points out that Google can do better. They have made no attempt to remedy the fact that users will still be tracked against their wishes. There was also no mention of the Web App Activity setting that can prevent them from recording location data altogether. Clearing up this confusing and questionable practice remains a huge issue that Google must tackle.
Data privacy
In the last few months, there has been increased scrutiny for big tech companies over their data practices. In May of this year, GDPR regulations were introduced in the EU requiring all businesses to obtain explicit consent before collecting or processing any user data. Facebook have been at the center of a number of scandals relating to user privacy and the collection of data. Uber were the subject of controversy following the discovery that it tracked users' movements for up to five minutes after trips had ended. Even Google themselves have come under fire for collecting data from cell phone towers without user knowledge.
Device users are becoming more aware of the data they make available online. Similarly, they are paying more attention to how companies use their data. In many cases, tracking locations can be used to inform service providers of user characteristics and interests to improve quality of service. It is when the collection of this data is done without the user's knowledge or consent that problems arise. Today, companies that use customer data have no choice but to re-examine their policies. They must ensure that  they are meeting user expectations when it comes to data protection and privacy.
For organizations, location tracking on mobile devices may not necessarily be harmful. The exception perhaps in cases where the location of an employee could potentially reveal confidential corporate information. However this latest discovery about Google's tracking process does add to a wider conversation about data protection. Do we really know what information is being collected about us and how it is being used?
To find out about more, visit www.corrata.com or email us at info@corrata.com.
And for more industry news, insights, and analysis – follow us on Twitter & LinkedIn!