Godzilla-sized Data Usage is Coming to a City Near You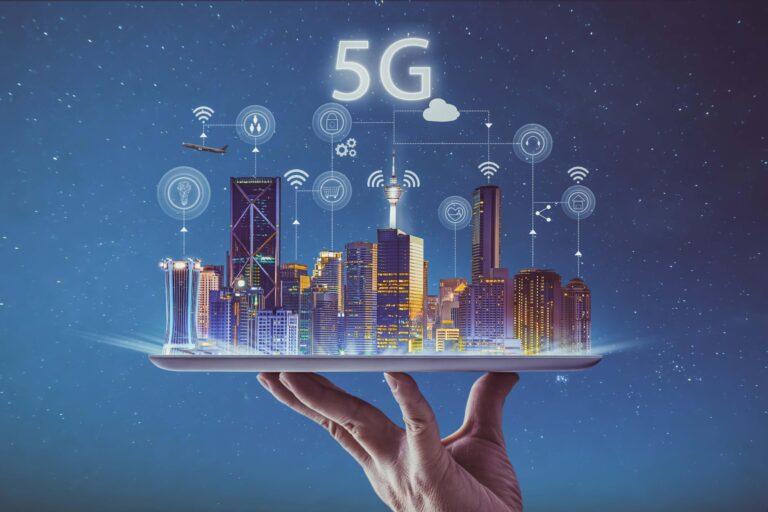 What does all the 5G hype really mean for company mobile data usage?
Smartphone ownership and usage is at an all-time high, driven by expanding networks, reduced costs, and greater accessibility on a global scale. As a result of this, mobile data usage is also rising rapidly according to industry researchers at Ericsson. In their June 2018 report, the IT giant looks at the statistics and trends that will drive the mobile industry between now and 2023. Their findings presenting some very interesting insights into global data usage and how it will develop in the future. So, how will the mobile data landscape change over the next five years? And, how will this affect organizations?
The Age of the Smartphone 
Unsurprisingly, smartphones have quickly become the most commonly used technical gadgets globally. The number of devices and subscriptions sold continues to increase. By the end of 2023, Ericsson forecast that smartphone subscriptions will reach 7.2 billion. Cisco, another industry leader, similarly predict that by just 2021 there will be over 6.2 billion devices in circulation globally. This growth is likely to be a direct result of the enhanced performance, expansion of networks and lowering cost of high-performing devices, especially in emerging markets such as India and Brazil.
In recent months mobile devices have become the main platform for internet access and services, including messaging and communication, video and music streaming, and social media access for both personal and corporate use. So with mobile usage quickly overtaking desktop, what does this mean for businesses?
As the market continuously grows and develops, the need for protection from potential threats and rising costs only becomes more important. In both an individual and corporate setting, it is common practice to protect desktop devices from potential cyber attacks. Similarly, companies put controls in place to ensure users follow fair usage policies. Therefore, as mobile device usage increases and takes over from desktop, implementing similar controls on mobile is essential. And, as remote working becomes more popular, a flexible security and control solution becomes a requirement. 
Mobile Data Explosion
Due to this increase in smartphone usage, experts predict mobile data consumption will skyrocket in the next five years. Today, 85% of total mobile data traffic is generated by smartphones, with this figure expected to reach 95% by 2023. Smartphone traffic will exceed PC traffic by 2021, while traffic from mobile and wireless devices will account for more than 63% total IP traffic in this same year. Ericsson predict that in the next five years, total mobile data traffic is expected to increase by eight times to 107 GB per month. These high volumes of data consumption will be heavily influenced by the introduction of 5G services in countries such as the US, Japan and China in the coming months.
Video traffic is reported as the fastest growing segment of mobile traffic, growing at an annual rate of 45%. In fact, it will make up 73% of all mobile traffic by 2023. This is likely due to increased viewing time, more embedded content in other media, and evolution towards higher resolutions. Live video, augmented reality and virtual reality will heavily impact data consumption growth.
Implications for Organizations
So, what do these figures and the rising use of mobile data mean for mobile device users and organizations? As data usage levels increase, it becomes harder to control, leading to greater costs for the organization. Many mobile phone carriers do not have data plans in place to accommodate the launch of 5G. This will pose quite the challenge for businesses as employees will be using greater amounts of data. Users could find themselves exceeding data limits much faster and easier than they realize. This could lead to severe cases of 'bill shock' for the company.
Corrata provides comprehensive protection from cyber threats and malicious content. Corrata also offers businesses unrivalled visibility and control of data usage on employees' mobile devices. Organizations can get real time visibility of data usage and set limits for individual employees. They can also enforce restrictions on non-business or data-heavy apps and websites to eliminate unnecessary mobile costs. One thing is certain – data usage levels seem to only be heading in one direction: upwards.
To find out more, visit www.corrata.com or email us at info@corrata.com. 
And for more industry news, insights, and analysis – follow us on Twitter & LinkedIn!