MWC19's Hottest Topic: 5G – Are You Ready for the Change?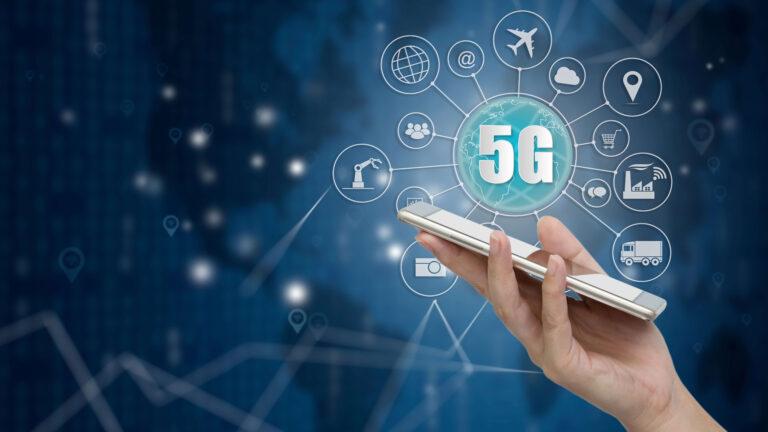 Last week the biggest names in mobility gathered in Barcelona for Mobile World Congress 2019. This Congress brings together the latest innovations and leading-edge technology from more than 2,400 companies. Folding smartphones, IoT, Big Data, and VR headsets were some of the hottest topics among vendors and attendees. However, it was the fast-approaching release of 5G networks that seemed to generate the most buzz during the week. Following the event, the entire mobile ecosystem are pushing to get 5G to market in the coming months. Many industry players, from network operators to device vendors, are bracing themselves for the massive changes to come.
US mobile service providers T-Mobile, Verizon, and Sprint have all announced 5G networks to be launched in 2019, while AT&T's network, although technically launched late last year, is also set to be made available for use in the coming months. Meanwhile several mobile device manufacturers unveiled their 5G-ready models at this year's event, many of which will be made exclusively available to specific network operators. Huawe announced their 5G foldable Mate X and  Xiaomi revealed their Mi Max 3. LG announced the V50 ThinQ, a 5G version of their existing V40 model. Samsung unveiled their Galaxy S10 5G, and OnePlus and Sony presented prototypes of their 5G devices currently in development.
The tech developers have scheduled these models for 2019 release, corresponding to the launch of 5G networks. As well as smartphones, HTC and Qualcomm announced the development of a 5G 'hub' and 5G modem respectively, further illustrating the preparations currently in place by all of the major players in the mobile industry. Amongst this hype, many companies are wondering what exactly is 5G and how it will affect them.
Drastically improved speeds and connectivity
Tech enthusiasts are highly anticipating the faster speeds and more reliable internet connections. With average download speeds of 1Gb per second, ultra-low latency and broadest-ever location coverage, 5G is a "quantum leap" compared to 4G. As well as the greatly improved speed and reliability, 5G networks also aim to lower the energy consumption and maintenance costs of existing networks to produce a global business model where expenses are lower and revenue from services is higher. With 1 gigabit per second throughput and over 1000 times more data volumes, the capabilities of mobile will radically advance.
These changes and the major effect they will have on the large volumes of data processed will also create many new opportunities both inside and outside the world of mobility. For example, high speed networks will advance gaming, alternate reality and virtual reality. Ultra low latency services will ensure the smooth operation of mission critical operations like self driving cars and remote surgeries. Highly reliable networks are crucial for the application of emergency services such as real-time health monitoring devices. 5G networks will also likely help to power a huge rise in IoT technology. Given these developments, 5G seems to be aiming for enterprise adoption before it becomes available for regular consumers. So, what could this mean for businesses?
Mobile data explosion
With faster, more reliable connectivity, it is clear that 5G will bring tremendous benefits to enterprise mobility. However, this explosion of data could also have negative effects on business and could cause serious issues for enterprise mobility professionals. The ability to download GB's of data in seconds could see huge volumes of data consumed on a daily basis. High resolution live streaming, downloading, and gaming use up a staggering amount of data. According to Ericsson, more than 90% of mobile data traffic is forecast to come from smartphones by 2022, while mobile data traffic is expected to increase by eight times to 107 EB per month, no doubt heavily influenced by the introduction of 5G, confirming that mobile data consumption is set to skyrocket in the next couple of years.
Allowing employees access to these features without a reliable way to monitor usage levels could see users exceeding limits much easier than they realize, leading to 'bill shock' from the still relatively high cost of data plans. Although there are existing solutions designed to control mobile data consumption, there are concerns that many of these proxy and legacy gateway filtering services may struggle to process the skyrocketing volume of data directed at them resulting in a weak link in the 5G mobile ISP chain. Ultimately, the customer will become responsible for the costs of carrying and processing this mobile traffic.
Corrata is ready
Corrata is 5G ready by design. Already handling fiber line speeds, businesses will easily be able to transition to 5G without risking excessive data usage. Corrata's solution provides granular visibility and control over employee mobile data usage without the need for a proxy or gateway. With Corrata, enterprise mobility professionals can get real time visibility of data usage and set limits for individual employees. They can enforce restrictions on non-business or data-heavy sites to eliminate preventable costs. As a result, companies can rest assured that even with 5G they will never experience data overages.
To find out more about how Corrata Security and Control is 5G ready and can help you manage your mobile data, visit www.corrata.com or email us at info@corrata.com.
And for more industry news, insights and analysis – follow us on Twitter and LinkedIn!