Employee Data Use On Holiday Skyrockets After EU Roaming Ends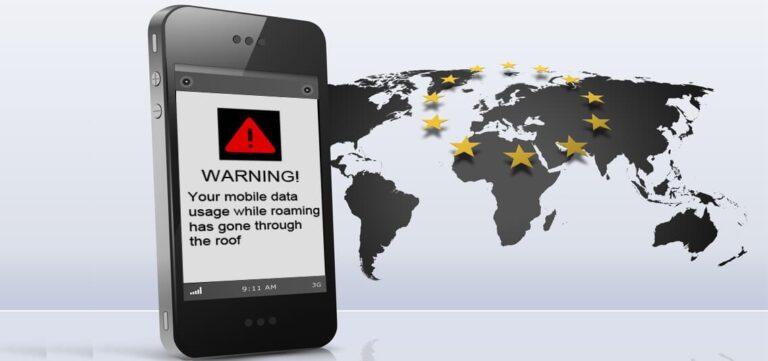 You probably heard that EU mobile roaming charges ended earlier this year. That's unequivocally good news as we no longer have to worry about getting an outrageously high bill when we inadvertently splurge on data while traveling in the EU. What's not obvious is the impact that this change is having on our mobile data usage habits.
To help answer this question we've crunched some numbers around how much data people use while abroad since EU roaming ended and wrote this article to try and help you to understand what it means for you and your company's finances.
The end of EU roaming has driven a 5 fold increase in data usage
The data is in and it is dramatic. Looking at the data we've gathered since EU roaming ended we can now measure the impact that the elimination of data roaming costs has had on employee mobile data usage. Employees have increased their data usage while roaming in the EU up to five fold. Now that there is no cost penalty many people use more data while abroad than when they're at home.
Summer holidays meant people shed their inhibitions, both on the beach and in their data usage!
In June 2017 EU roaming ended, and we then immediately moved into the main vacation months in Europe, July and August. With all the children off school, many of us head to the beach, or at least away on holiday somewhere. This year for the first time we didn't have to worry about incurring roaming charges while we were away, and, just like those semi-naked (or more) holiday makers basking in the Mediterranean sun, we've shed our inhibitions when it comes to using data.
This summer we used up to five times the amounts of data we did last year. While on average people used marginally less when abroad than at home, in many cases this summer people were using more data while abroad on holidays than they were using during a normal working day at home. In many ways this makes sense. When we're away from our home and office Wi-Fi connections we need the advantages of a 4G connection more than ever. And while we may be using less mobile data for work we're almost certainly using more for personal purposes like keeping up with our social media feed and entertaining the family when it is too hot to sit by the pool.
What are the implications of this rise in data usage?
If you're a European business we estimate your overall data consumption will rise by between 5 to 10% as a direct result of the end of EU roaming regulations. The great news is that the company will no longer face high costs for data usage through roaming in the EU  (our figures show that roaming data is 50 times the cost of domestic data). The rollout of 4G and the increased use of video in popular apps is also driving your employee's data consumption higher.
The Ericsson Mobility Report recently updated its data forecasts and now expects a nine fold increase in smartphone data use over the coming years. In these circumstances, it will be essential to ensure that acceptable use policies are in place and followed by company employees.
To learn more about optimal ways to manage this challenge and learn more about how Corrata can help you to achieve cost effective solutions to your company's data consumption needs, visit our website or follow us on Twitter and LinkedIn.