Today the end of EU roaming charges just got a little closer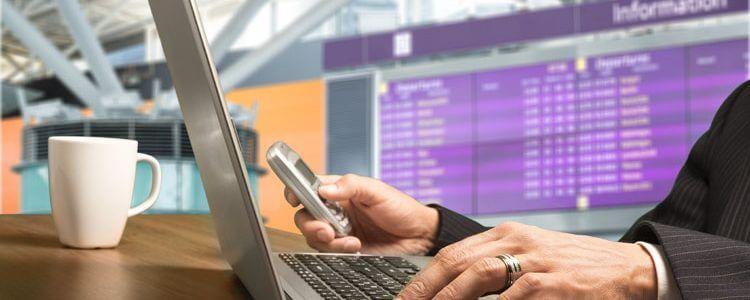 The end of EU roaming
Today marks another significant step in the long journey towards the elimination of EU roaming charges:  from 30 April onwards mobile operators will only be able to charge a relatively small premium on domestic charges for calls made, text send and data used while travelling in the EU. From today the maximum cost of voice, text and data roaming while travelling in the EU cannot exceed the domestic tariff by more than  5c per minute, 2c per text and 5c per MB respectively. This change is a precursor to the total elimination of roaming charges from June of next year. (This is notwithstanding a desperate fight back by mobile operators who, in a recent submission to the EU Commission, sought to argue that the changes should only apply to "roaming needs while on travel for personal purposes, e.g. holidays, tourism").
Roam like your at home
These changes are undoubtedly a boon for all travellers whether on leisure or business. For businesses, in particular, it means that travelling employees can take full advantage of enterprise mobile applications without the fear of bill shock. What you should expect to see is a major increase in the amount of data consumed by employees while travelling within the EU – mobile operators have reported that subscribers on 'roam like you are at home' tariffs use up to 550% more data. By definition, such employees are the ones most in need of mobile connectivity being furthest away from the comfort of home.
Do you trust your operator?
Based on our extensive analysis of enterprise mobile costs we estimate that businesses will see a reduction in overall mobile charges of between 2% and 12%. What's more, the administrative burden of managing roaming add-ons will, for most employees, be eliminated. But be vigilant – operators don't always update their billing systems in a timely and wholly accurate manner. This isn't surprising given how complex these systems have become. So, it's well worth checking that the changes which have been mandated for today are reflected in your next bill.
So, let's toast today's changes – for even if the U.K. were to vote to leave on 23 June you'd still be able to look back at a short period when using your phone abroad felt less of a guilty pleasure!