Corrata named European Cybersecurity StartUp of the Year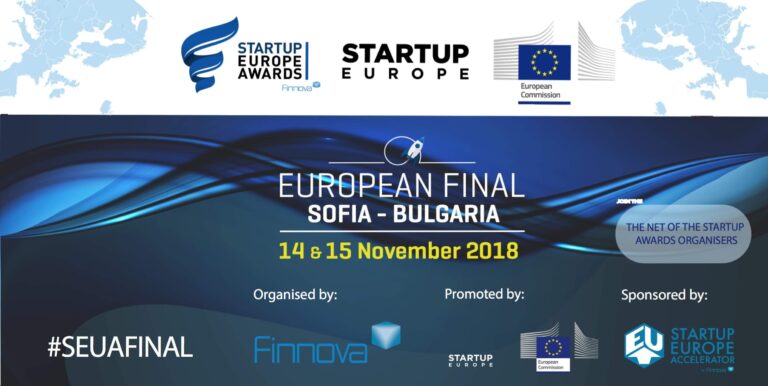 "We are very excited for what opportunities this award will bring in the future"
Blackrock, Dublin: Corrata, the Irish startup providing innovative internet security for mobile devices, has been named European Cybersecurity Startup of the Year.Having won Technology StartUp of the Year at the Irish Start Up Awards in 2017, Corrata went on to represent Ireland in the 2018 StartUp Europe Awards in the Cybersecurity category and were today announced as the winners at the official awards ceremony in Sofia.
"Corrata is delighted to be named European Cybersecurity StartUp of the Year", said Colm Healy, CEO, Corrata. "This achievement reflects the tremendous progress we have made with our ground-breaking technology for securing mobile devices. This award is a further endorsement of our vision of providing security without compromising end user privacy or device performance. We are very excited for what opportunities this award will bring us in the future."
Corrata's Solution
Corrata was founded in 2016 by technology entrepreneurs Colm Healy and Brendan McDonagh with the aim of extending the controls and security protections currently available to organisations on desktop to mobile. Devices like smartphones and tablets are at the heart of how every organisation is run today, however employers often have little visibility or control over employee network traffic, leaving them exposed to security and compliance risks.
Corrata have developed a unique software solution that gives organisations back this visibility and control. The Mobile Internet Security solution detects and blocks access to malicious sites or apps, protecting the device and its data from threats such as phishing and malware infection and enforcing corporate acceptable use policies. Corrata's 'Zero Gateway' architecture provides high level protection and control to organisations without compromising end user privacy or device performance.
About StartUp Europe Awards
Dubbed 'The Eurovision for Startups', the StartUp Europe Awards (SEUA) is a joint initiative of the European Commission and Finnova Foundation, supported by the StartUp Europe Accelerator of the Finnova Foundation. A total of 134 finalists from 16 European countries competed for recognition in this year's competition. Winners were announced during a summit held in Sofia, Bulgaria over the 14th and 15th of November, chaired by the European Commissioner for the Digital Economy and Society, Mariya Gabriel.
The Cybersecurity category of the Awards recognises the effort of startups that work to improve cybernetic security and improve citizen trust in order to facilitate the development of new technologies and services under the EU's Strategy of Digital Single Market. Winning companies are evaluated under criteria including Innovation, Business Model, Customer Value Proposition, Scalability and Market Reach, Social Clauses, and European Dimension, and are awarded with a winner's package which includes a mentoring programme to help develop the product and make it more viable at European level.