Corrata Brings Mobile Security and Data Control Solutions to the US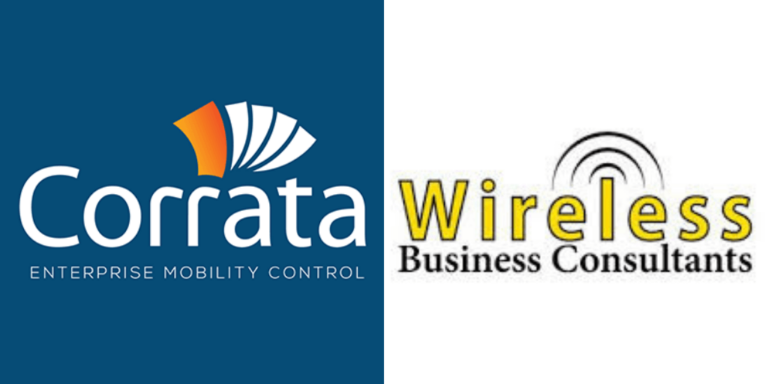 Corrata Partners with Wireless Business Consultants, Sprint's Largest Authorized Business Dealer, to Bring Mobile Security and Data Controls to Sprint Business Customers Throughout the United States
DUBLIN, September 17, 2018 — Corrata, the award-winning provider of internet security for mobile devices, today announced a strategic business collaboration with Wireless Business Consultants. The collaboration brings together Corrata's unique 'Zero Gateway' Advanced Internet Security Solution and Wireless Business Consultants national B2B sales reach as a Sprint Telecommunications Master Agent to provide protection, detection and remediation of security risks on iOS and Android devices while offering class leading control of mobile data-plan usage to enhance employee productivity and mitigate the risk posed by excessive mobile data consumption.
Even with Mobile Device Management systems in place, organizations' mobile devices are exposed to critical threats including phishing, malware infection, and data leakage when outside the corporate network. Implementing a made-for-mobile internet security solution is quickly becoming a critical priority for security conscious organizations.
Commenting on the announcement, Corrata VP of Sales, Dylan Fermoyle, said: "The ability to secure and control data on mobile devices continues to be a top priority for business owners. High profile phishing attacks and bill-shock incidents have presented organizations with serious cause for concern when fully mobilizing their workforce. Today's partnership announcement extends our reach nationally in the United States and puts the answer to mobile security within reach of all businesses."
Jason Kimbler, CEO of Wireless Business Consultants commenting on the announcement said: "Our customer-centric mission is to make mobility work seamlessly for our clients. Simplicity is key to ensuring a positive customer experience and Corrata achieves this while delivering features that every business will benefit from. The team at Corrata displays the rigor and commitment to excellence that mirrors Wireless Business Consultants' standards. We are excited to now offer mobile threat defense and data controls in our solution portfolio."
Corrata's technology combines network and device level analytics to offer an unprecedented level of protection against the most serious threats facing enterprise mobile users today. These threats include SMS, messaging and app-based social engineering attacks, mobile malware, and insecure Wi-Fi. Corrata's technology prevents, detects and blocks such attacks in real-time. Corrata's solution has been designed to support the most stringent privacy regulations, such as the recently implemented EU General Data Protection Regulation (GDPR), by minimising the amount of data collected.
About Corrata:
Corrata is an award-winning provider of mobile device security software which was founded in 2016 by technology entrepreneurs Colm Healy and Brendan McDonagh. Corrata's patent pending software enables organizations to defend against mobile threats, block malicious and inappropriate content from the web or apps and eliminate unnecessary data usage. Corrata's technology provides enterprises with unprecedented visibility and control over mobile devices, protecting their employees from web, device and infrastructure based threats.
About Wireless Business Consultants:
Wireless Business Consultants is Sprint's largest authorized business dealer founded in 2009 by Jason Kimbler, a 20-year veteran in wireless sales. Wireless Business Consultants' goal is to provide a solutions-based consultant approach to wireless sales, where the customer is always first. Their mission is to simplify the complex world of wireless for businesses nationwide by providing the mobile devices and mobility management solutions necessary to improve business operations, efficiency, and profitability.