Corrata becomes a JAM Card friendly organisation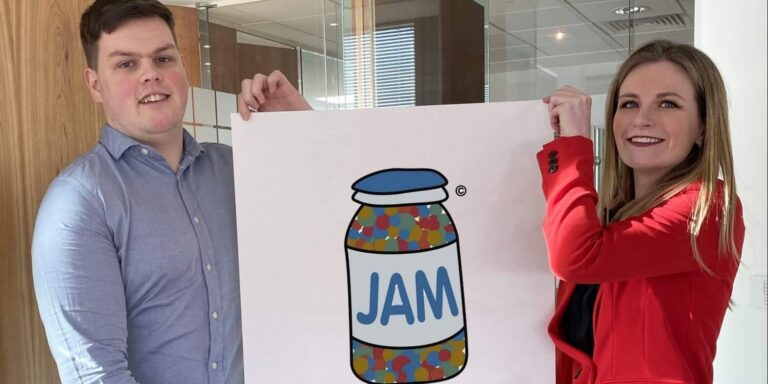 Corrata are delighted to be recognised as a disability aware company by JAM Card
We at Corrata are proud to announce our involvement with JAM Card and our company's successful completion of their disability training programme. This training ensures that our staff are equipped to provide excellent customer service to people with learning difficulties, communication barriers and hidden disabilities. 
The JAM Card, which stands for Just A Minute, is a social innovation from NOW Group. The organisation supports people with learning difficulties and autism into employment. It was their service users who said they would like a discreet way of telling people that sometimes they need a little extra time and patience. The JAM Card was created first as a credit card sized card. Following its success, it has recently been developed into an app for smartphones. There are over 35,000 JAM card users across Northern Ireland, the UK and Ireland.  
The idea to support this fantastic initiative derived from Corrata team member, Emma. Having a family member on the autistic spectrum inspired Emma's university Master's dissertation. Her research focused on creating autism awareness and understanding through social marketing efforts. 
From operating in the IT sector, Corrata recognises that some of the most talented people in the industry are on the autistic spectrum. We are fully committed to supporting our customers and employees with any extra requirements they may have. 
"Corrata are proud to be an advocate for the autistic community. We want to highlight the unique skill set, creativity and dedicated work ethos that someone with autism or Aspergers can bring to an organisation."
– Emma Doyle, Digital Marketing Executive 
"It is great to see employers like Corrata recognising the immense value that people with autism and other conditions can bring to an organisation. Our JAM Card training helps staff understand and support an inclusive workplace – as well as promoting excellent customer service."
– Leeann Kelly, Business Development Manager, NOW Group
You can find out more about the JAM Card at www.jamcard.org and NOW Group at www.nowgroup.org.